Plastic raised pavement marker provide most effective night guidance even under the most adverse weather conditions. Cats eyes road studs are available in different sizes to delineate both the carriage way at the center and at the edges of roads. These are available in aluminum as well as in rigid ABS plastic. The special material composition enables the studs to bear severe impacts.

The plastic raised pavement marker visibility even at night or during rain. Cats eyes road studs can be easily fixed to asphalt pavements with a strong adhesive. Cats eyes road markers for sale in NOKIN with high quality and best price.
The specifications of plastic cats eyes road studs:
| | |
| --- | --- |
| Model |   NK-1005 |
|   Material |   PC/ABS |
|   Reflective material |   Impact resistant PMMA |
|   Color |   Red, Yellow, White, Blue, Green, Red/White |
|   Size |   103mm x 80mm x 18mm |
|   Weight |   90g ± 3g |
|   Compression |   16 T |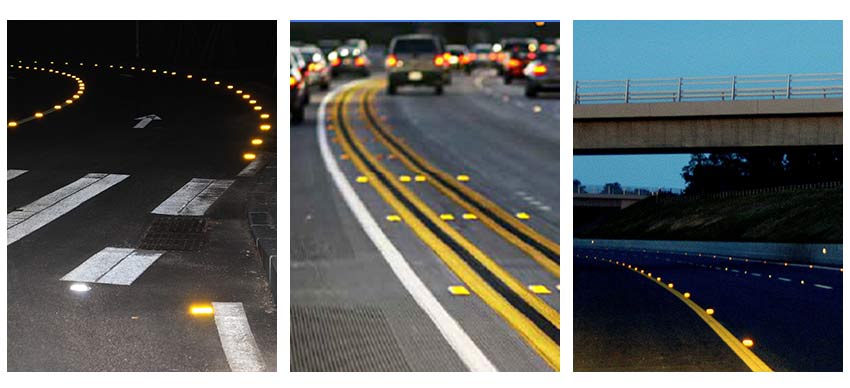 What's the different color cats eyes road studs mean on the motorway?
Red studs- mark the left edge of the road.
White studs- mark the lanes or the middle of the road.
Amber studs- mark the central reservation of a dual carriageway or motorway.
Green studs- mark the edge of the main carriageway at lay-bys and slip roads
Green/yellow- studs indicate temporary adjustments to lane layouts, e.g. where road works are taking place.